Welcome to the Ottawa Coed Recreational Soccer League website.
The Jan 7 games for winter are cancelled as the RA dome is no longer available on this date. The games are been tentatively rescheduled for Jan 21.
Registration is not yet open for the next season. Stay tuned and subscribe to be notified when registrtation opens.
Players should bring a black and white jersey to their games, as the league will not be distributing uniforms.
You can subscribe to the mailing list to receive email notifications when new seasons are available to register in.
This website contains all of the details about the OCRSL and provides registered players personal schedules and team information. Registered players can access league resources by logging in with their credentials on the top right of the page. To become a registered player, and obtain credentials, refer to the register link in the menu above.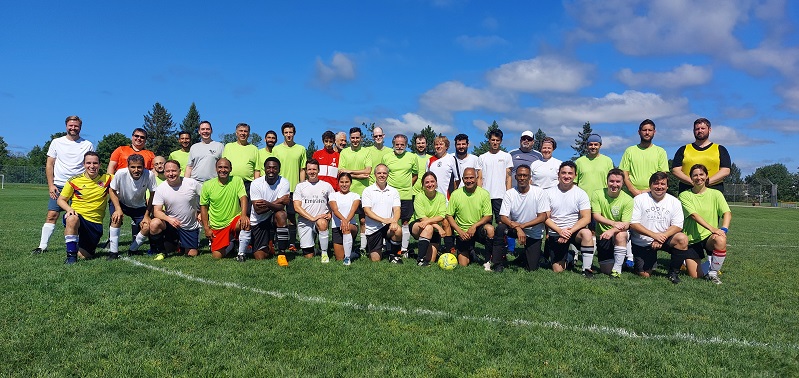 2022 Summer league members
Pelé has his own day every year in Santos, Brazil. On November 19, Pelé day remembers the date of his 1,000th goal